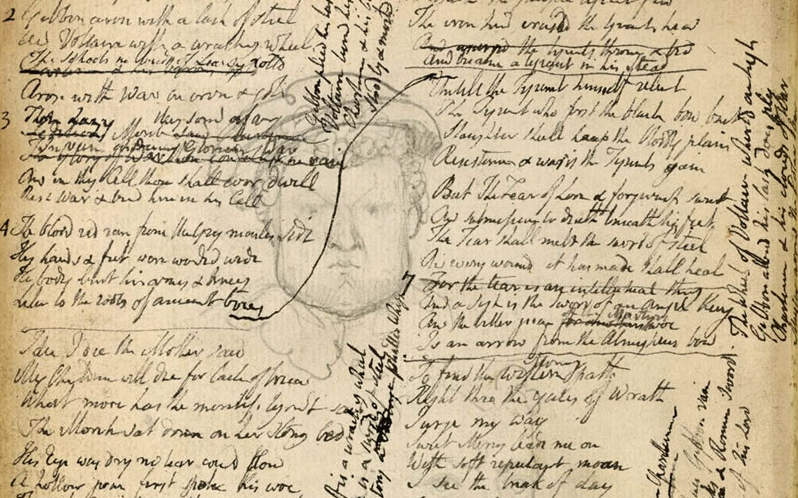 London, 1792, William Blake
Si comme moi vous adorez lire, j'imagine que vous avez été émerveillés par les landes de bruyères de Brontë, les vertes collines du Shire de Tolkien, les foules londoniennes de Dickens... Je vous conseille donc de faire un petit tour à la British Library, où en ce moment se tient 'Writing Britain', une exposition dédiée à tous ces auteurs qui ont "écrit la Grande-Bretagne".

The Canterbury Tales, début 15ème siècle, Chaucer
L'expo vous emmènera de la campagne idyllique, le 'green and pleasant land' de Blake, aux usines de briques de la révolution industrielle; des grandes banlieues d'après-guerre de Ballard à ces recoins du pays restés sauvages; du Soho glauque de Dr Jekyll and Mr Hyde au quai de gare magique d'Harry Potter... Un portrait littéraire très complet du pays, 'Writing Britain' mélange paysages réels et imaginaires avec brio. Les 150 textes et manuscrits étant accompagnés d'illustrations, de vidéos et d'enregistrements sonores d'auteurs ou d'acteurs, les mots s'envolent hors des pages et permettent de vraiment de plonger dans ces chef-d'oeuvres de la littérature britannique.
J'ai été étonnée par les notes – de grandes boucles à l'encre noire dans un beau carnet – d'Oscar Wilde pour The Importance of Being Earnest, son écriture parait si moderne. John Lennon a une écriture très enfantine. Quand à celles de James Joyce pour Ulysses, elles sont barrées par des milliers de coups de stylo rouge, on dirait l'oeuvre d'un fou. Cela fait plaisir de voir à quel point les grands comme Stevenson et Dickens travaillaient leurs textes:

Strange Case of Dr Jekyll and Mr Hyde, par Stevenson; Our Mutual Friend, de Dickens
Mais d'autres manuscrits, comme celui -ci de Charlotte Brontë, sont tout simplement incroyables dans leur perfection: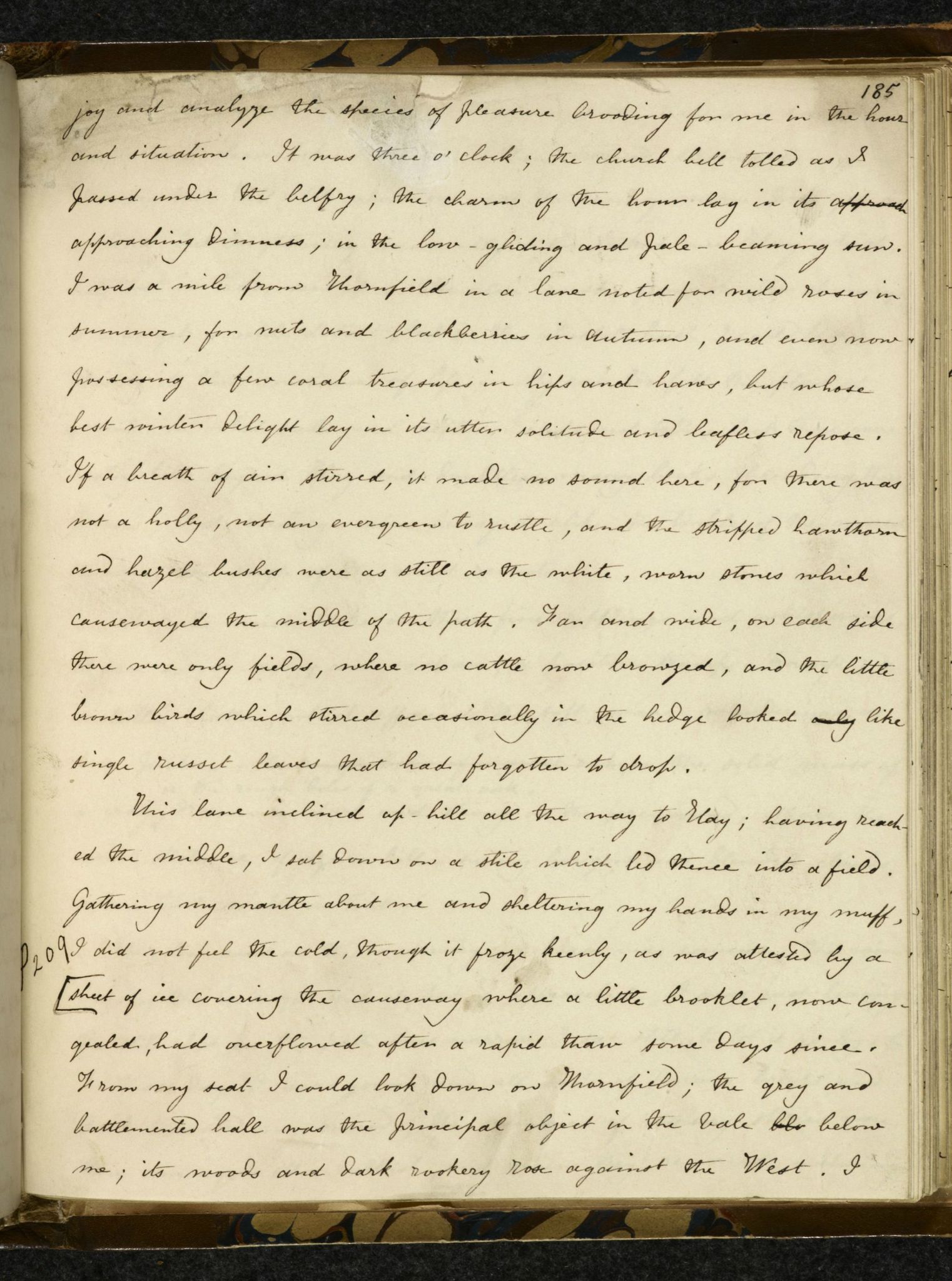 Jane Eyre, de Charlotte Brontë
Les classiques de la littérature enfantine, comme Alice au Pays des Merveilles et Harry Potter, ne sont pas oubliés: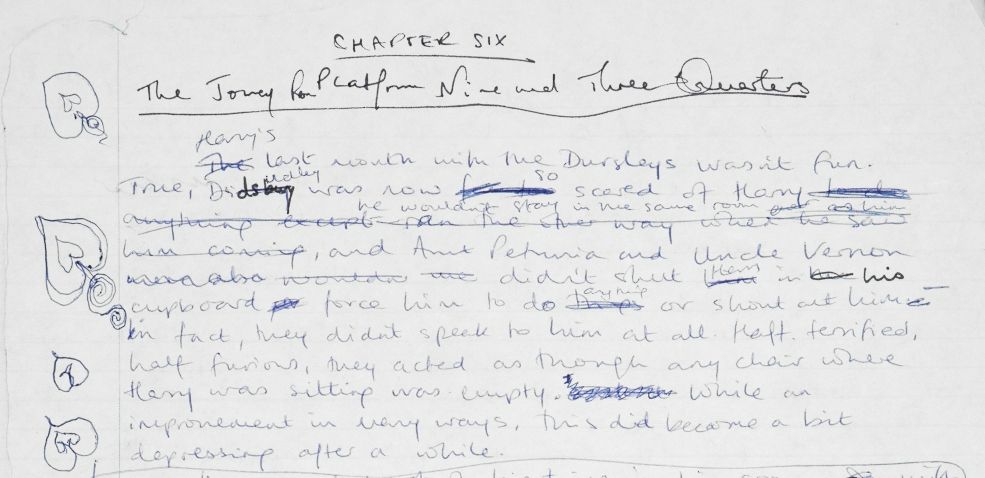 C'est fou de se dire que c'est à partir de ce petit bout de papier gribouillé que Rowling a fait rêver tant d'enfants.
Les autres pièces exposées qui m'ont marquées sont The Woman's Labour (1739) de Mary Collier, une riposte à ceux qui pensent que les campagnardes avaient la vie facile par rapport à leurs maris; une page du journal de George Orwell; le magnifique poème de WB Yeats, The Lake Isle of Innisfree, écrit en belles lettres calligraphiées; The Lonely Londoners de Samuel Sevlon, et les pages du From Hell de Alan Moore, et Neverwhere de Neil Gaiman.
> 'Writing Britain', British Library, jusqu'au 25 Septembre, entrée: £9. Métro: King's Cross ou Euston